---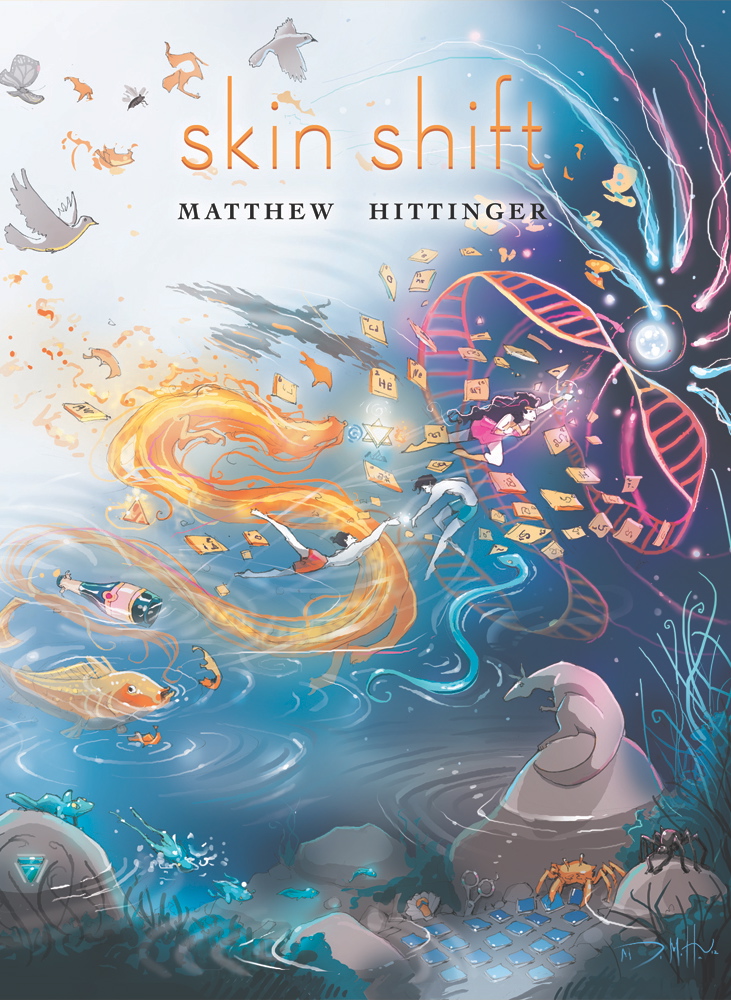 Sibling Rivalry Press, 2012
Cover Art: Michael DiMotta
ISBN: 978-1-937420-14-7
8 x 10 Perfect-Bound
114 Pages
Signed copies available.
---
Reviews & Press
"Matthew Hittinger's poems have all the cool of an exquisitely-chiseled statue, but the blood that charges through their veins is pure hot glory. Even the poems themselves are shape-shifters, daring to branch across the page like tattoos, or unfolding into prose. Sumptuous and elemental, Skin Shift is an unforgettable debut."
– Mary Biddinger, author of Prairie Fever and Saint Monica
"Matthew Hittinger conjures poems like spells, tells them like fortunes, metamorphoses material like magic in his stunning debut volume. Some of the poems break boundaries like taboos, shocking us with sass, while others cast their lines utterly into invention."
– Cynthia Hogue, author of Or Consequence
"Matthew Hittinger's addictive incantations brazenly remix mythologies, both ancient and ultramodern. What results is a serious work of queer world-making: the forbidden homo-history of humankind in lusty, literary, lyric Technicolor."
– Troy Dwyer, author of Caw and World Headquarters
---
Book Highlights
June 1st, 2012: Book Release & Launch, The DiMenna Center for Classical Music, New York, NY.
August 5, 2012: Stephen Mills reviews Skin Shift at Joe's Jacket
August 13, 2012: Steve Fellner reviews Skin Shift at Pansy Poetics
January/February 2013: Named 2012 Debut Poet by Poets & Writers Magazine
January 2013: the GLBT Round Table reviews Skin Shift in their Winter 2012 newsletter
February 6, 2013: Next Big Thing Interview
March 22, 2013: Jerome Murphy reviews Skin Shift for Lambda Literary
May 22, 2013: Tory Adkisson reviews Skin Shift for The Rumpus